Those scapes were just a teaser. Today I harvested 36 Metechi and 37 Music heads, plus 16 or 17 that were very small, or damaged, in some way, so I'll have to eat them first. I still have the Estonian Reds - they didn't turn brown as fast, so maybe another week for those.
Metechi, large and medium: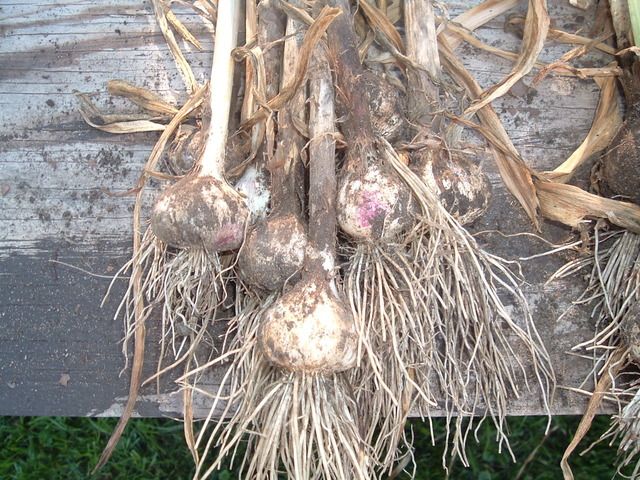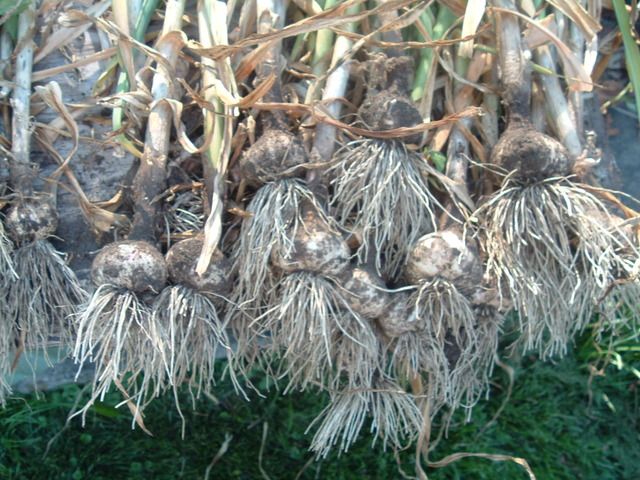 Music, large and medium: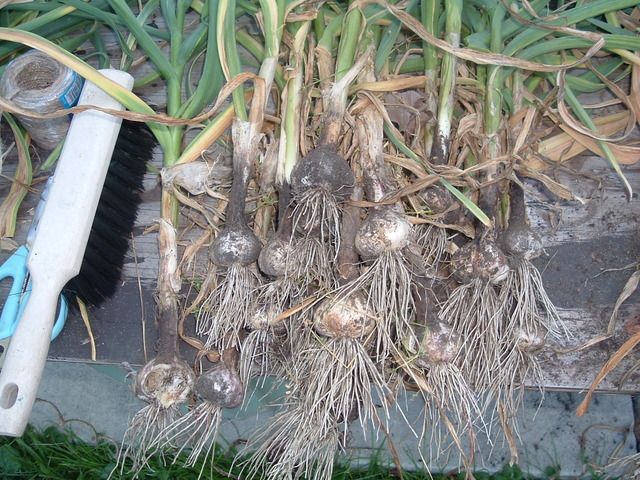 And here are the small ones that I dug first (surprisingly, some that had very small plants had medium sized heads), ones that had totally turned brown (thus will have little skin to protect them during storage), and ones that I had damaged, while digging. All of these I set aside to use first: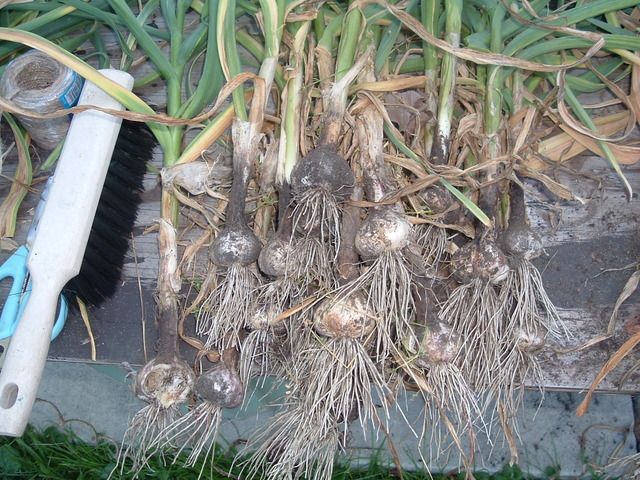 I don't need to worry about vampires in the coming year!