...and maybe a couple others, as well!
Here are the
Lombak
peppers I harvested off of just two plants yesterday!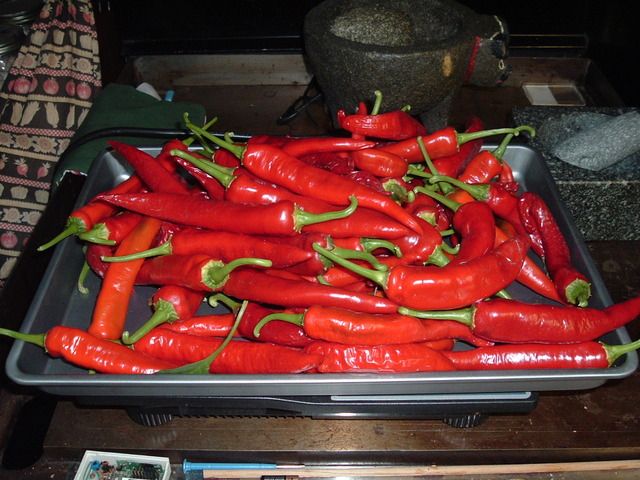 And here's a new one this season -
Spanish Padron
. Seems that it might be a variety of hot Spanish Paprika, as it is thin fleshed, and dried very well. Only grew one plant, as I got the seeds free, in a trade, but it is productive, and seems to be indeterminate, with flowers, as well as all different sized fruits on it.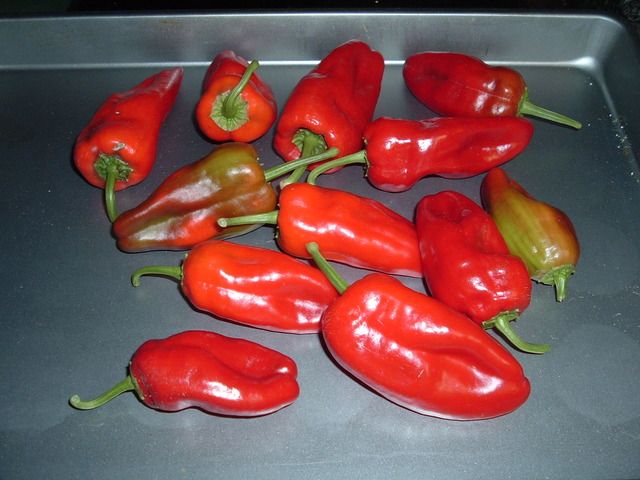 And the last of the three mild ones, and another new one for me -
Numex Sadia
. Hot for a Numex, but only about 5K, and it is very productive - all of these off of just two plants, with many more green ones left to turn!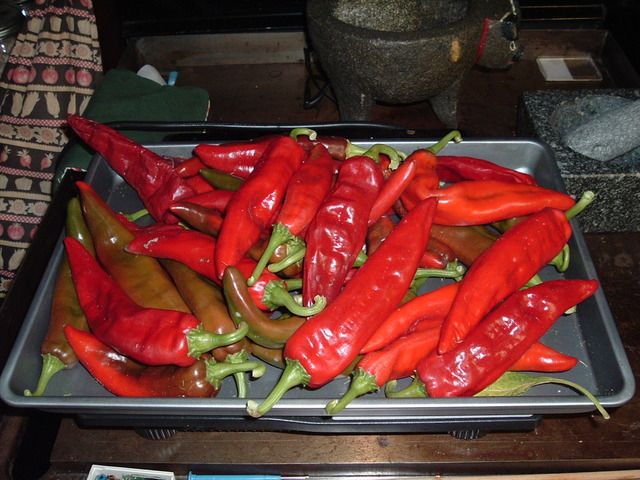 I'll have to try these new ones in Thai curry pastes, to see how they compare to store-bought Numex, which, so far, has been my favorite, though I always have to add some Thai dragons or similar peppers for heat.